Quality
Experienced Staff
24 Hour Dispatch
Value
Grimes Rock, Inc.
The Best Source for Construction Stone Aggregate & Road Base Material in Ventura County
Grimes Rock, Inc. is one of the largest construction aggregate processing plants in Ventura County.
At our sand and gravel quarry in Fillmore, California, we produce a variety of materials, all designed to meet current Green Book specs and Caltrans specs.
Our selection of aggregate products includes:
Washed-Con Sand
#3 Con-Mix
#4 Con-Mix
Washed Plaster Sand
Blended Fill Sand
Class II Base
Dry Fill Sand
1"- Rock
⅜" Pea Gravel
Road Base
Top Soil
Grimes Rock, Inc. is open for pickups and deliveries, Monday through Friday, from 6am to 5pm, and on Saturdays by prior commitment. We provide our sand and gravel blends throughout Ventura County, Santa Barbara County, and Los Angeles County.
Call today for a free quote on any bulk aggregate order.
Grimes Rock, Inc.
Phone: (805) 524-7594
Fax: (805) 524-7597
Address:
3500 Grimes Canyon Rd.
Fillmore, CA 93021
Business Hours:
Monday - Friday
6 a.m. - 5 p.m.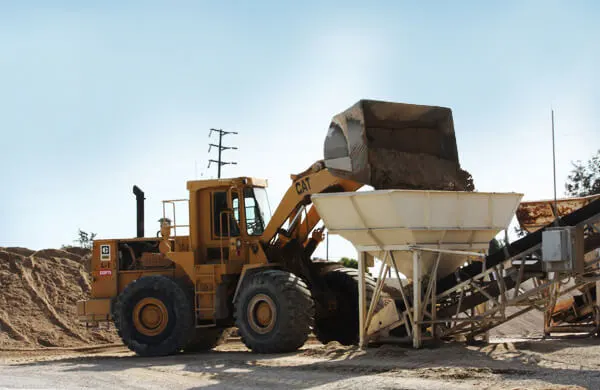 Contact Us
6 Reasons to Choose State Ready Mix
Over 30 Years of Industry Experience
Fully Licensed
No Job Is Too Big or Too Small
Mixers Can be Dispatched 24 Hours a Day
High-Quality Construction Aggregate Materials
Large Fleet of Well-Maintained Mixer Trucks